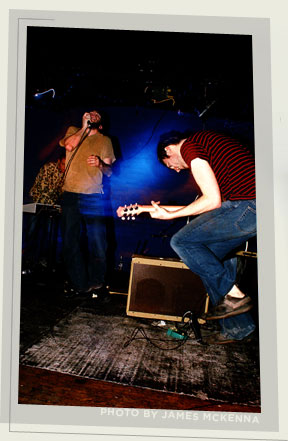 Coming Soon
Coltrane Motion - Take Ivy Single [ 2015 ]
The Minor Leagues - Northside [ 2015 ]
The Most Powerful Telescope In The Universe [ 2015 ]
News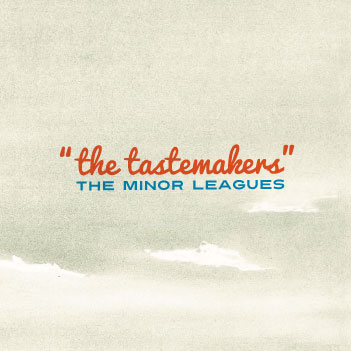 The Minor Leagues are back with their latest single - 'The Tastemakers' - available today as a free digital download. The Cincinnati six-piece began the year with the release of its sixth album, North College Hill, an album-long love letter to the memories of childhood. The band now turns its attention to another Cincinnati neighborhood, Northside, for its seventh full-length release (due on Datawaslost this winter) as they celebrate and bemoan the realities of adulthood and life in the Cincinnati music scene with their typical sense of humor and songcraft.

This single sheds light a brasher, more up-tempo side of The Minor Leagues, taking inspiration from classic garage/psych 7-inches, filtered through Blur and sixties French icon Jacques Dutronc. 'The Tastemakers' and its accompanying track 'Words Are Not Deeds' illustrate this shift in musical focus, rambling through snapshots of a night out in Northside in two-minute spitfire pop-song fashion.

Download both songs as a 10mb zip file here, or stream the new single (and their last album) for free on The Minor Leagues' Bandcamp site.
Releases

The Minor Leagues : The Tastemakers
{ DWL057 . Digital Single . 2012 }
A brasher, more up-tempo side of Cincinnati indiepop septet, in two-minute spitfire pop-song fashion.
MP3s [ The Tastemakers ] [ Words Are Not Deeds ]
More Info . Stream on Bandcamp


The Most Powerful Telescope In The Universe :
Lectures on Quanta
{ DWL054 / IONIK49-3 . Digital Single . 2012 }
New two-track digital single from their most recent sessions
MP3s [ Lectures on Quanta ] [ Download Both Songs ]
More Info . Stream on Bandcamp . iTunes . Spotify


Coltrane Motion : Hello Ambition!
{ DWL052 . LP . 2010 }
Second full-length takes the duo's drone-dance formula to the next level, smothering sunburnt melodies in a shoegazer haze
MP3s [ I Forgot There Was A War On ] [ Please Call It.. ]
More Info . Add to Cart : $12 . iTunes . eMusic . Spotify

© two thousand fifteen . datawaslost