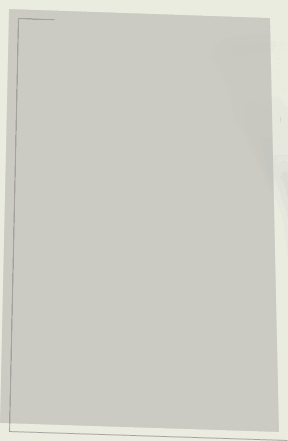 Tracklisting
01 Now that You're Dead [ mp3 ]
02 You're So Cold
03 Tear Me Down
04 Secret
05 To be Considered
06 Hole in Your Head
07 Black Keys [ mp3 ]
08 Shower
09 Hatespills
10 Flee the Scene
11 Insert
12 I'm No Angel
13 (Bonus Track)
14 (Bonus Track)
15 (Bonus Track)
16 (Bonus Track)
17 (Bonus Track)
18 (Bonus Track)
19 (Bonus Track)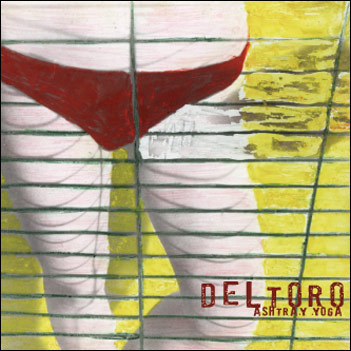 Deltoro - Ashtray Yoga
DWL026 . Released January 2002 . Out of Print . iTunes Music Store . eMusic
Description
Deltoro's first and only full-length, complete with seven unlisted bonus tracks.
Reviews
After their brief track on Datawaslost's 'Building' compilation, I have been deeply anticipating Deltoro's first album. Well, well - guess what showed up in the ol' PO Box recently? Why, 'Ashtray Yoga'! That's right, nineteen tracks of pure Deltoro for me to sink my teeth into! But did it live up to my insanely high expectations?
Yes. Completely. Unquestionably. 'Ashtray Yoga' is, without doubt, one of Datawaslost's best releases thus far. Blasting forth with lo-fi recording ethics and abnormal minor-key melodies, this album is both weird and catchy.
'Black Keys', for example, is a seemingly light-hearted tune, but it has an inexplicable eerieness to it that darkens its atmosphere. Meanwhile, 'I'm No Angel' is like a vinegar-drenched folk song - it feels like a jolly sing-a-long, but the minor-key guitar chords lend it a touch of 'musical acidity'. As one of the album's best tracks, it's no wonder there's another version of it later on in the cd.
One of the most notable things about Deltoro's style is the feeling of grandeur it harbors. Every song fills the room like an orchestra of experimental pop, yet still manages to be very cozy and personal. This is especially evident on 'Insert', a creepy, chaotic piece of abrasive pop that feels like a barrage of rocks hitting you, yet still manages to be undeniably pleasant.
So, if you're up to something bizarre, yet catchy; something grand, yet personal; something acidic, yet folky - well, then this is exactly the album you'll want to be listening to. Does Deltoro seem like a band of contradictions? Well, perhaps it is, but who cares? Because there's one thing about them that will never be contradicted - that they're dang good. So go out and get 'Ashtray Yoga'! NOW! - 93%
Why is Deltoro no more? It's tempting to read personal problems into lyrics like "The band that sleeps together never stays together" or "How can you shake my hand when your knife is in my back?" Perhaps it's unfair. Perhaps it's none of our business. Still, whatever the genesis of Deltoro's implosion, in Ashtray Yoga they create an indelible mood. If you're looking for an album to accompany hair-pulling, migraine-inducing relationship difficulties, this is the one.

© two thousand ~ seventeen . datawaslost