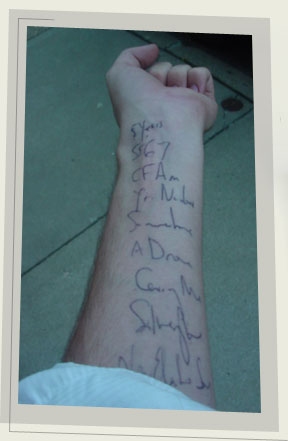 Shows
Christmas With The Crawfords
w/ Coltrane Motion, The Joans, The Beazley Phillips Band
Fri 12/05 @ Jackhammer - Chicago, IL

9pm . $8 . 21+ . The Flesh Hungry Dog Show - bringing live rock to Chicago's GLBT community

For their final event of 2008, The Flesh Hungry Dog Show presents its second annual Christmas With The Crawfords. This not to be missed holiday extravaganza features Chicagos favorite party band The Joans, critically acclaimed lo-fi electronic duo Coltrane Motion, and the soul-rocking, piano jamming Beazley Phillips Band. Chicago rock impresario Gary Airedale hosts. The show will also feature Bag of Fun prize giveaways from The Pleasure Chest, groovy movies, special guest performers from Girlie-Q Burlesque, and DJ Sky.

Time Out Chicago magazine referred to The Flesh Hungry Dog Show as 'an uber-inclusive, alterna-queer, mini-rock extravaganza' and 'possibly the most diverse scene in the city'.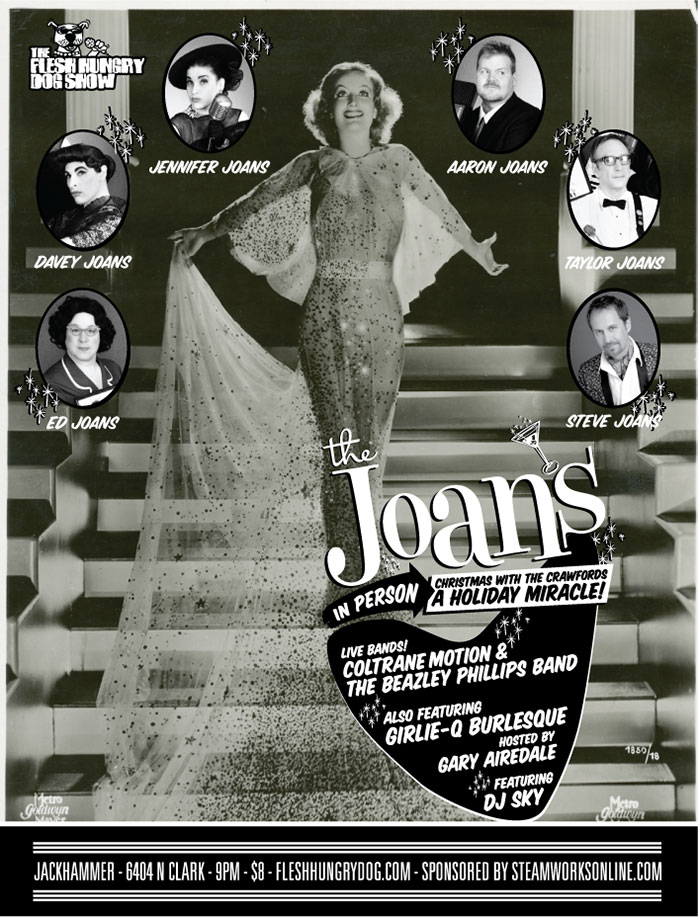 Buy tickets online at http://www.brownpapertickets.com/event/49312

Jackhammer
6406 N. Clark St.
Chicago, IL
[ Make a Google Map ]