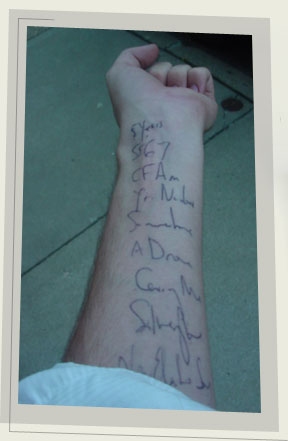 Shows
The Most Powerful Telescope In The Universe 12" Release/Listening Party!
w/ TBA
Sat 11/28 @ Bell House - Brooklyn, NY

5-7pm in the front room . FREE!

Once a year The Most Powerful Telescope in the Universe gather in a secluded woodland cabin, fill it with instruments, and spend the weekend writing and recording and EP from scratch in a makeshift recording studio.

This listening party celebrates the release of "The Moonlights Fair Tonight," the debut 12" LP from this brooklyn/chicago/cincinnati based recording project.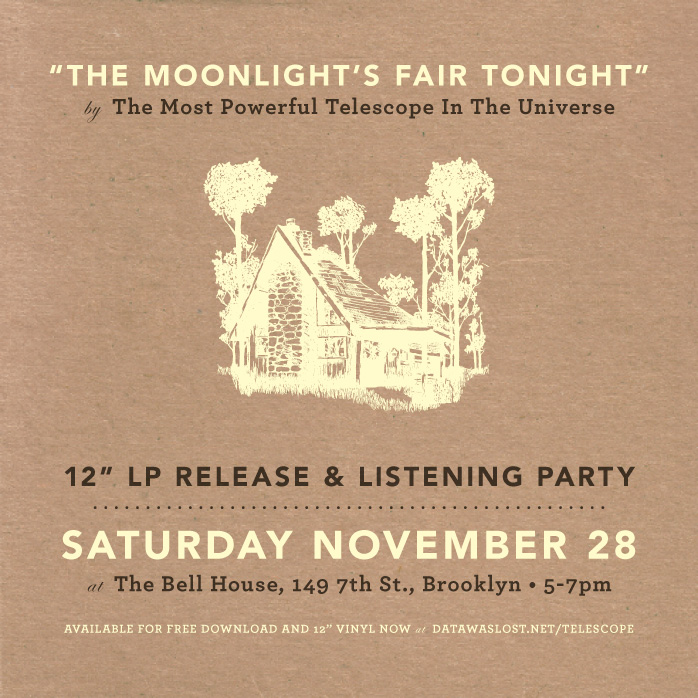 Bell House
149 7th St.
Brooklyn, NY
[ Make a Google Map ]