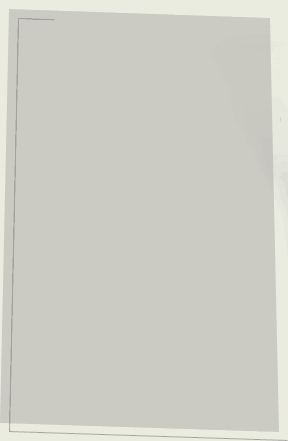 Tracklisting
01 . Super Callous [ mp3 ]
02 . Peacemeal [ mp3 ]
03 . Feelings
04 . Or Does It Explode
05 . The Injury
06 . Saucer
07 . Real Cool Fool
08 . Fine Crime
09 . Say Thanks
10 . Aprés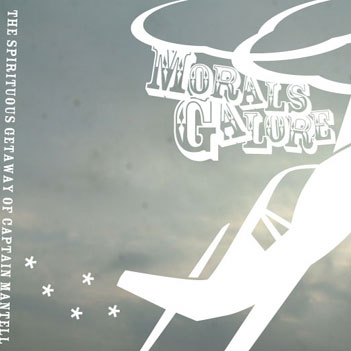 Morals Galore : The Spirituous Getaway of Captain Mantell
DWL039 . Released December 2003 . Temporarily Out of Stock
Description
Morals Galore's second release (and first on Datawaslost) expands beyond their catchy indiepop sound with electronic experimentation and lo-fi guitar noise.
Reviews
Northern Kentucky-based Indie Pop darlings Morals Galore follow-up their impressive debut, Donerail, with The Spirituous Getaway of Captain Mantell, which will be unleashed in a very novel 'release party' setting -- a strip joint.. Getaway marks a big leap in songwriting maturity, which is saying a lot, because the songs on Donerail were exemplary, if occasionally somewhat unformed. The band self-produced Getaway, which has allowed them to develop the songs better, both in form and sound. The album kicks off with 'Super Callous,' a delicious slice of Pop driven by Benny Stegeman's addictive melodic aptitude and Kevin Gulley's engaging keyboard adornment.

While Gulley's keys (which range from wily New Wave quirks to more traditional fare) are the band's secret weapon, MG are team-players -- everything from the creative rhythms, tight harmonies, unpredictable song-structuring and bolstering guitar work contributes to making Getaway an unmitigated success. Other standouts include 'Real Cool Fool,' with its inescapable, harmonized chorus; 'Feelings,' an explosive, fuzz-laden chunk of Punk Rock; and 'Say Thanks,' which shares airspace with similar song-puppies like Apples in Stereo and Beulah. The sky's the limit for these guys, UFOs be damned. Donerail, Morals Galore soar to new heights on The Spirituous Getaway of Captain Mantell. While their debut was packed with pensive songs set to furious but light-hearted Indie Rock, this CD is more sparse and urgent, like hasty baptisms in alternating pools of darkness and light. The result is somehow both emotive and more accessible than Donerail..

Musically, MG continue to offer a grounded balance of gutsy guitar rock and modern sound experimentation. Though the uncharacteristic and oddball sprinkles like the background voice samples on 'Peacemeal' and 'Say Thanks' and the synthetic drums on 'Fine Crime' seem to be a nod to Radiohead, the abundance of sweet vocal harmonies, hooky choruses and keyboard washes are more Pet Sounds than Kid A..

The production and mixing easily outshine Donerail's while retaining the organic feel and lo-fi charm. Layers of bass, guitar and keyboard blend without dissonance while Benny Stegeman's Supergrass-ish vocals balance the band's Brit-Pop leanings. Charlie Lester's drumming provides the backbone, harnessing both chaos and simplicity to not-so-subtly drive the music, like Ginger Baker or Dave Mason in their heyday. All of the parts seem extraordinarily relevent and connected to the individual song, the hallmark of an experienced and involved group of musicians..

Armed with a visual of Captain Mantell's pursuit, one can cast any of the ten songs as a facet of his experience. 'Super Callous' and 'Say Thanks' chug along like the rumble of his F-51's engine. The frenetic 'Feelings' is an emotional flatspin. 'Apres' incoherently clutches at consciousness or sanity. The list goes on, but the fact that the album title postdated the tunes is a testament to the mind's ability to transpose sounds, emotions and images to make connections that aren't necessarily there. That and MG's ability to create music that offers both insight and escape.
© two thousand ~ twenty . datawaslost